As with all routers, resetting your eero(s) can be a useful troubleshooting step. We generally recommend deploying simpler steps—such as power cycling your eero by unplugging its power cable, waiting 30 seconds, and plugging it back in—before attempting a reset.
If you do need to reset your eero, you can do so through the eero app (instructions found here) or by hitting the small reset button located on the back of the device (1st-generation) or by pushing the reset button (2nd-generation). The eero Beacon reset button can be found on the left side and the same instructions below apply. Before resetting your eero, make sure it has been powered on for at least 45 seconds.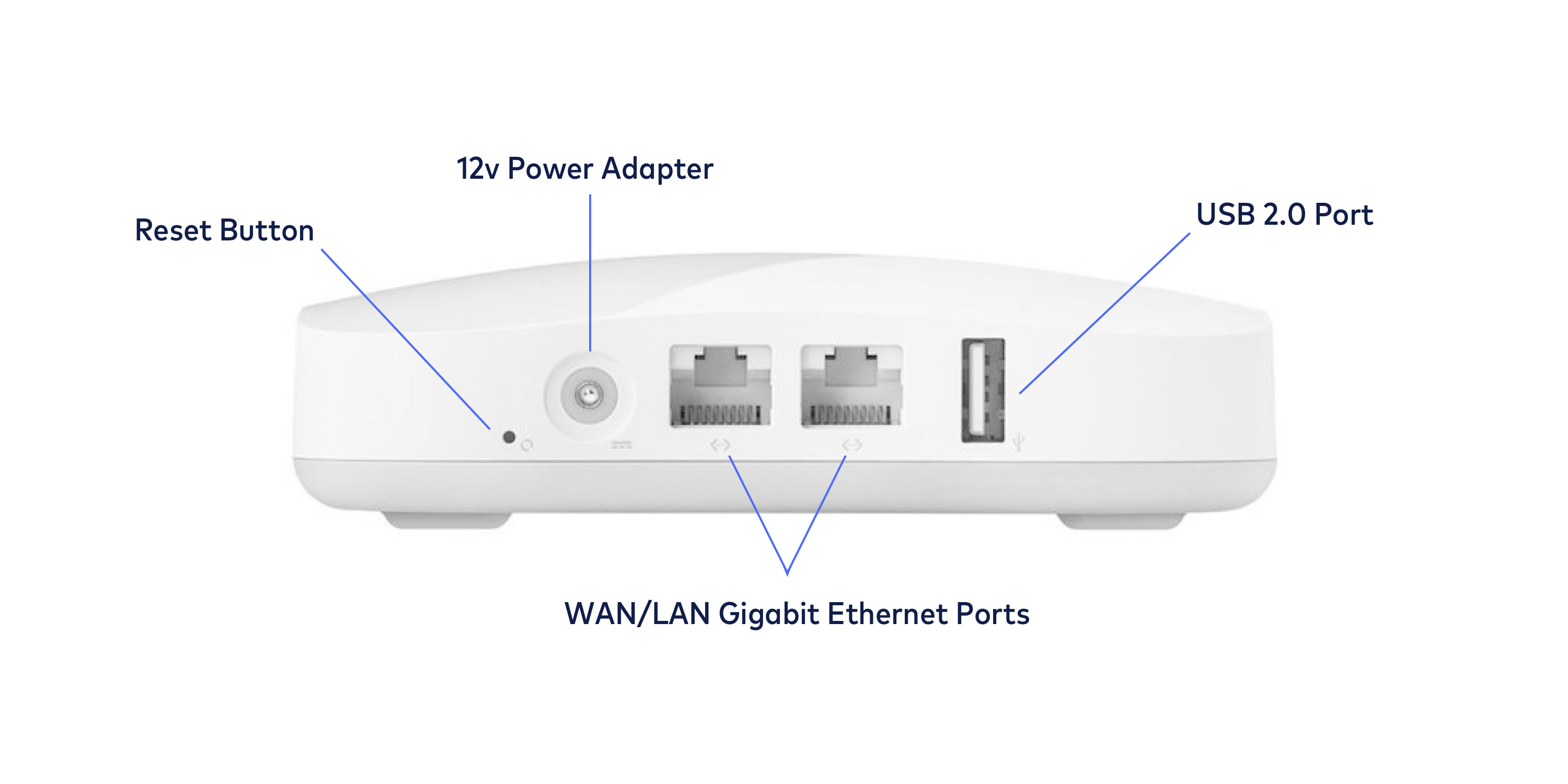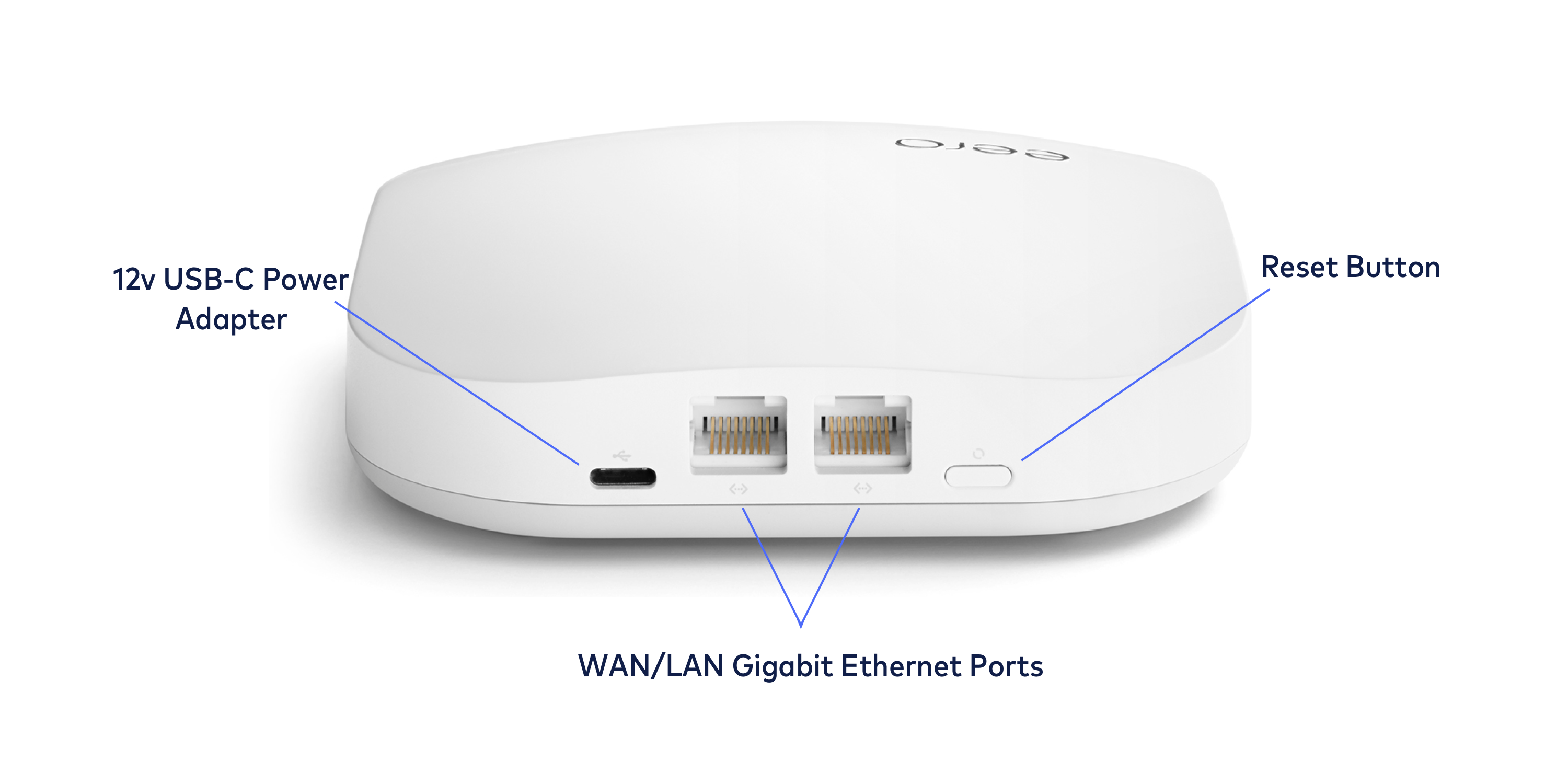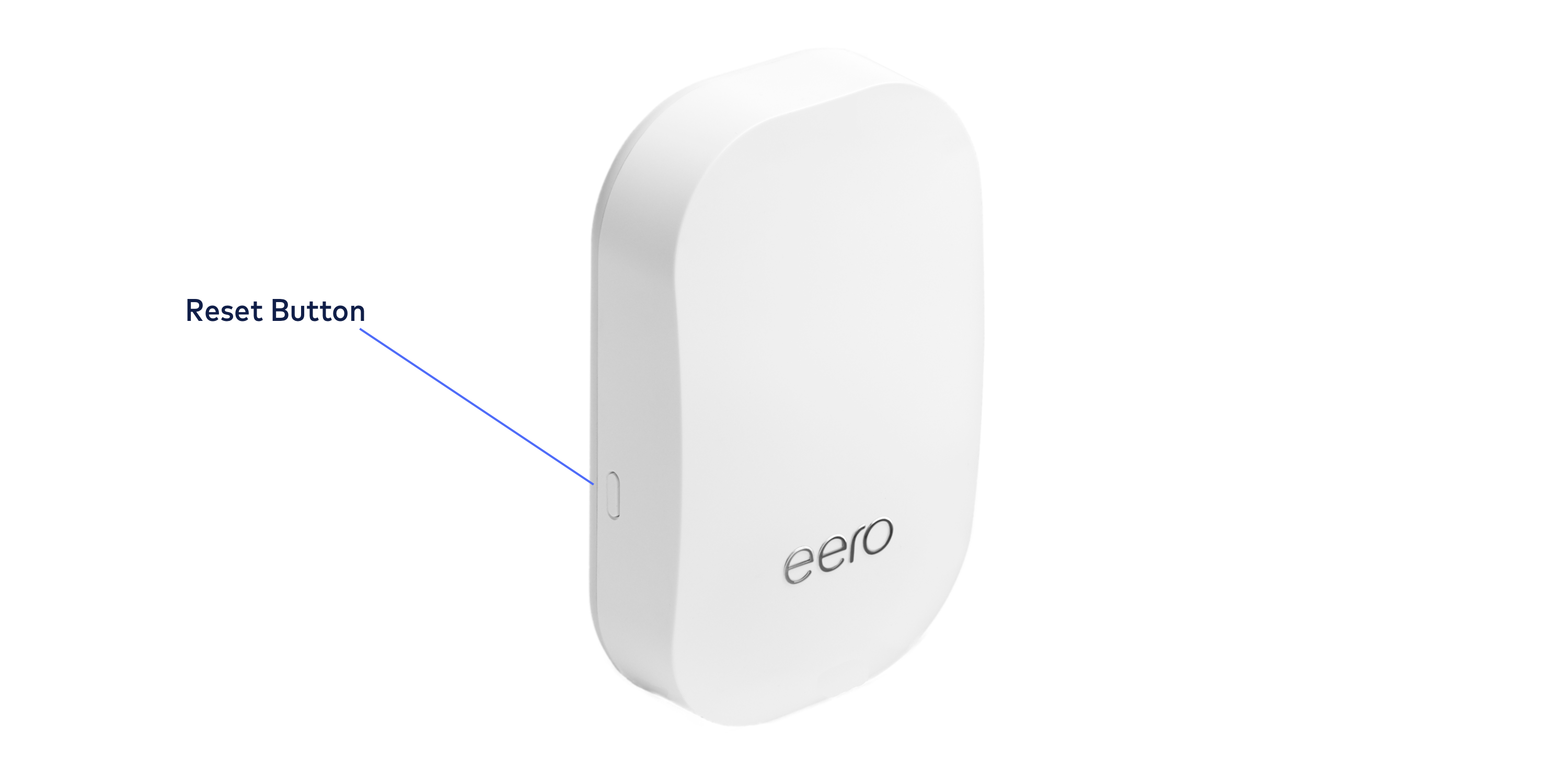 You can use the reset button to perform two distinct actions: a soft reset and a hard reset.
Soft reset
A soft reset will clear all network configurations from the eero, but preserve its sessions. This keeps the eero on your network and saves its logs and advanced settings such as IP reservations and port forwarding configurations.
To soft reset your eero, hold the reset button until its LED flashes yellow (7 seconds), then release it. After a few moments, the eero LED should return to solid white and appear with a green outline in the eero app.
Hard Reset
A hard reset will clear all network configurations, clear its session and logs, and remove the eero from your network. If the eero has an active internet connection, you can achieve the same results by removing the eero from your network via the eero app.
Note: If you perform a hard reset on your gateway eero (the one connected to your modem or upstream device), you will remove the entire network and all settings for that network. If you need to only hard reset one eero, we recommend swapping out your gateway for another eero if possible.
To hard reset your eero, hold the reset button until the LED flashes red (15 seconds), then release it. After a successful hard reset, the eero LED light will reach a flashing blue state, indicating that the eero is ready to be set up again.
Still Having Trouble?
If your eero unit isn't responding to a reset or if you need additional help with your network after a reset, please don't hesitate to reach out to our team. We'd be happy to help you troubleshoot!