What is the Amazon Trade-In program?
The Amazon Trade-In program allows customers to receive an Amazon.com Gift Card in exchange for thousands of eligible items including Amazon Devices, cell phones, video games, and more. Some trade-ins may also be eligible for a limited-time, promotional credit off of a new qualifying Amazon Device. The process is easy and convenient with an immediate offer and free shipping.
How can I upgrade my eeros?
Amazon is now accepting eeros as eligible devices for their trade in program so that you can easily and conveniently upgrade your eero devices. Here's a list of hardware eligible for trade-in: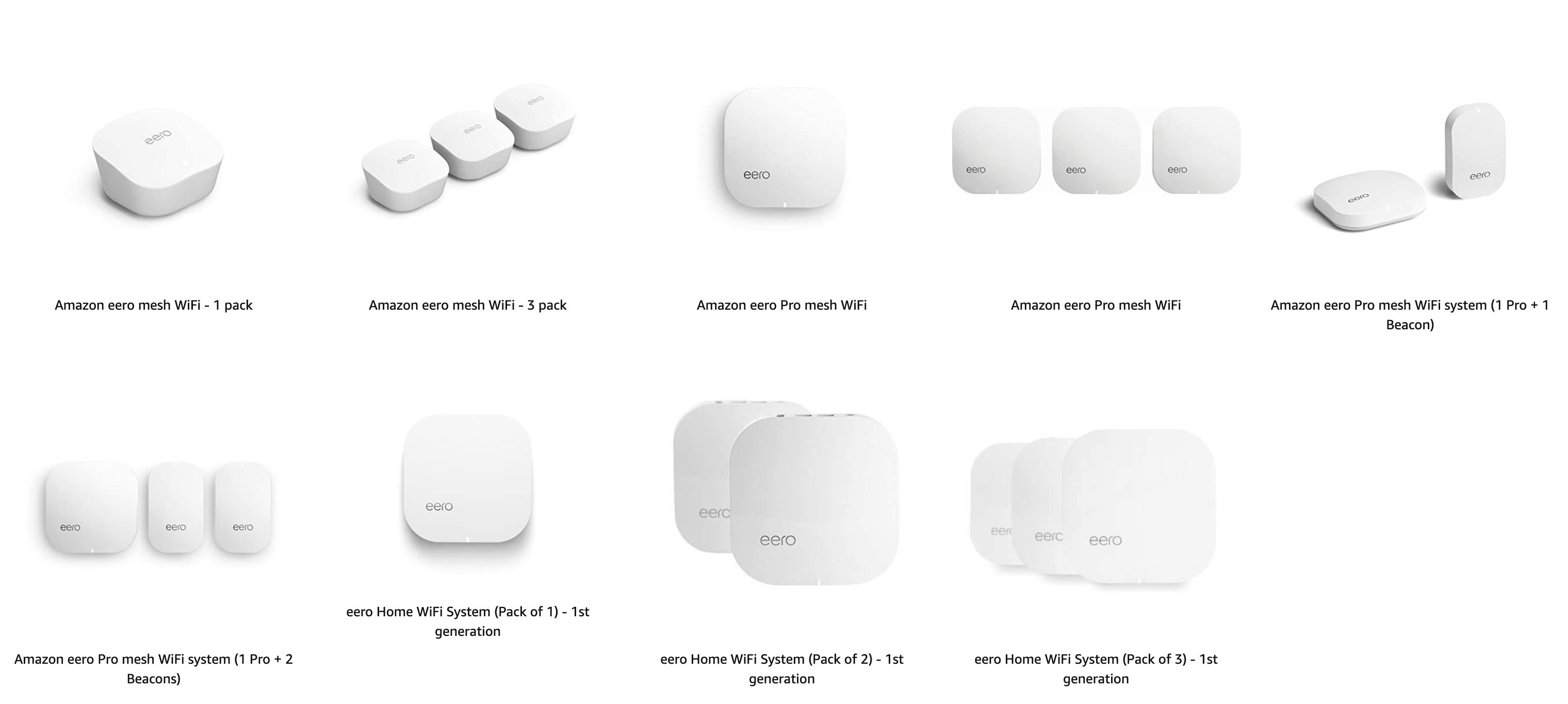 What eeros are eligible for upgrade?
You can trade in your previous gen eeros towards our new eero 6 and eero 6 Pro devices. Read here to learn more about how to trade-in your devices. For a full list of Terms & Conditions, please refer to the Amazon Trade-in Terms & Conditions page.
*Note: this program is currently only eligible for US customers