Curious how much bandwidth the devices on your network are using at any given time? Through the eero app, you can view real-time data consumption by tapping the connected devices button. You can also view device usage by tapping the devices on your home screen.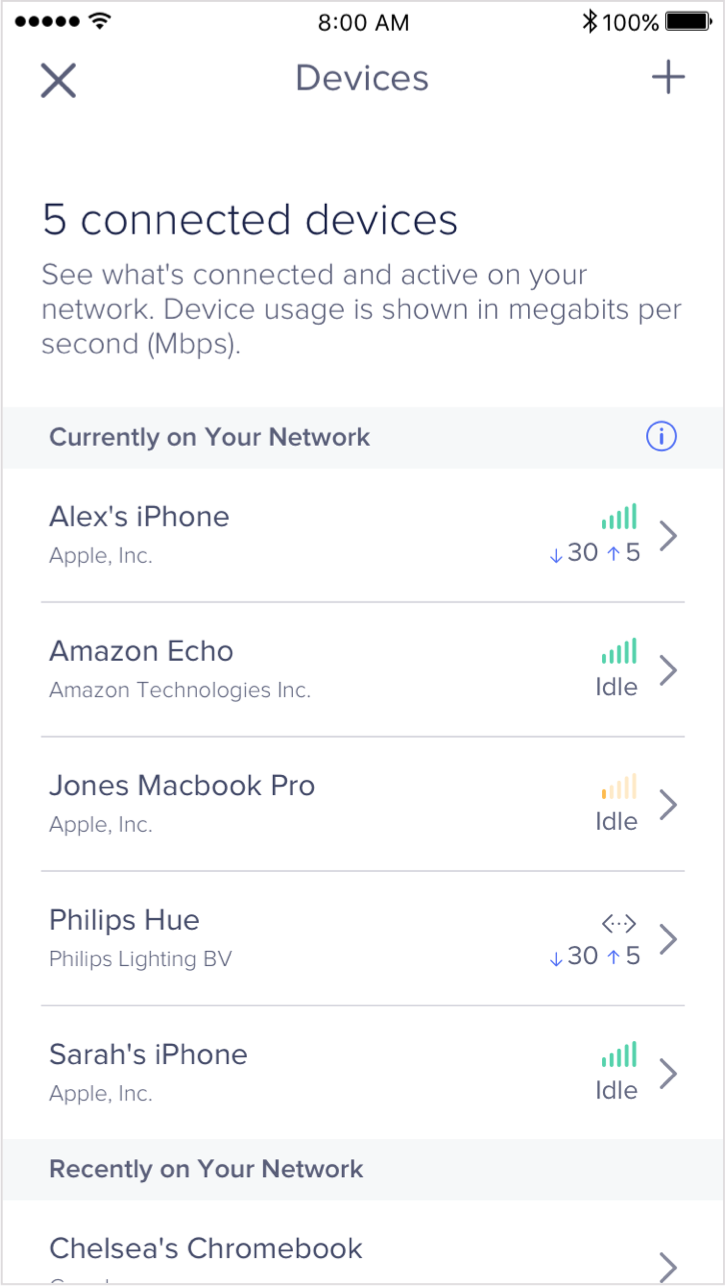 Each device currently on your network will show the connection strength it has to your eeros and its current bandwidth usage. You can see the amount of data that device is downloading and uploading at any given time. If your device is connected to the network but isn't currently using bandwidth, it will show an Idle state. You can also find this information on the details page of any of your devices.
Note: Local network traffic, such as downloading movies from a local media server, won't factor into these usage numbers.