Keeping your passwords safe and secure with a password manager is an important practice to ensure your various logins are both easy to access and away from prying eyes. With eero Plus, all members get access to a 1Password Family membership (up to 5 accounts).
Requirements:
An eero WiFi system

The eero application

An eero Plus membership
Below are the steps for signing up and activating 1Password for eero Plus members. If you already have 1Password, please follow the second set of instructions.
How to sign up at account.eero.com (new to 1Password):
Navigate to account.eero.com in your favorite browser.

Login using your Phone #, email or your Amazon Account.

Click "Setup 1Password"

Click "Create Account"

An email will be sent to the account holder's inbox from 1Password to

Verify my account

Follow the steps provided by 1Password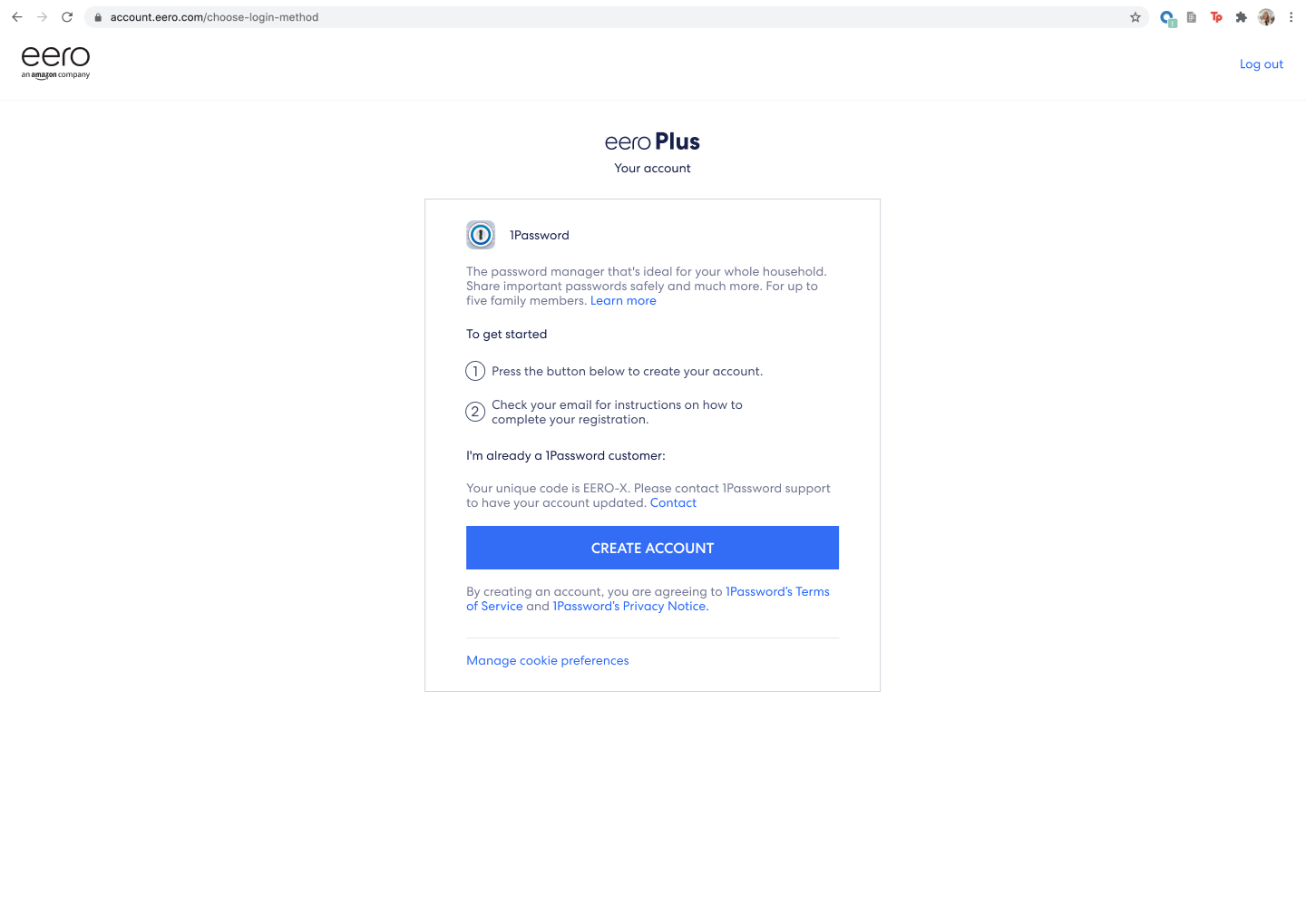 How to sign up in the eero App (new to 1Password):
Open the eero App

Click on the Discover icon

Tap

eero Plus

Tap on the 1Password icon (middle)

Tap on the

Create free account

An email will be sent to the account holder's inbox from 1Password to

Verify my account

Follow the steps provided by 1Password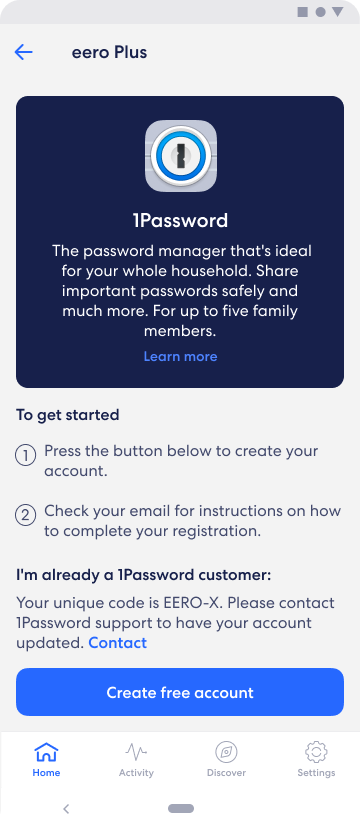 How to sign up at account.eero.com (already have 1Password):
Navigate to account.eero.com in your favorite browser.

Login using your Phone #, email or your Amazon Account.

Click on "Setup 1 Password"

Find the unique code (every eero Plus member has a unique code):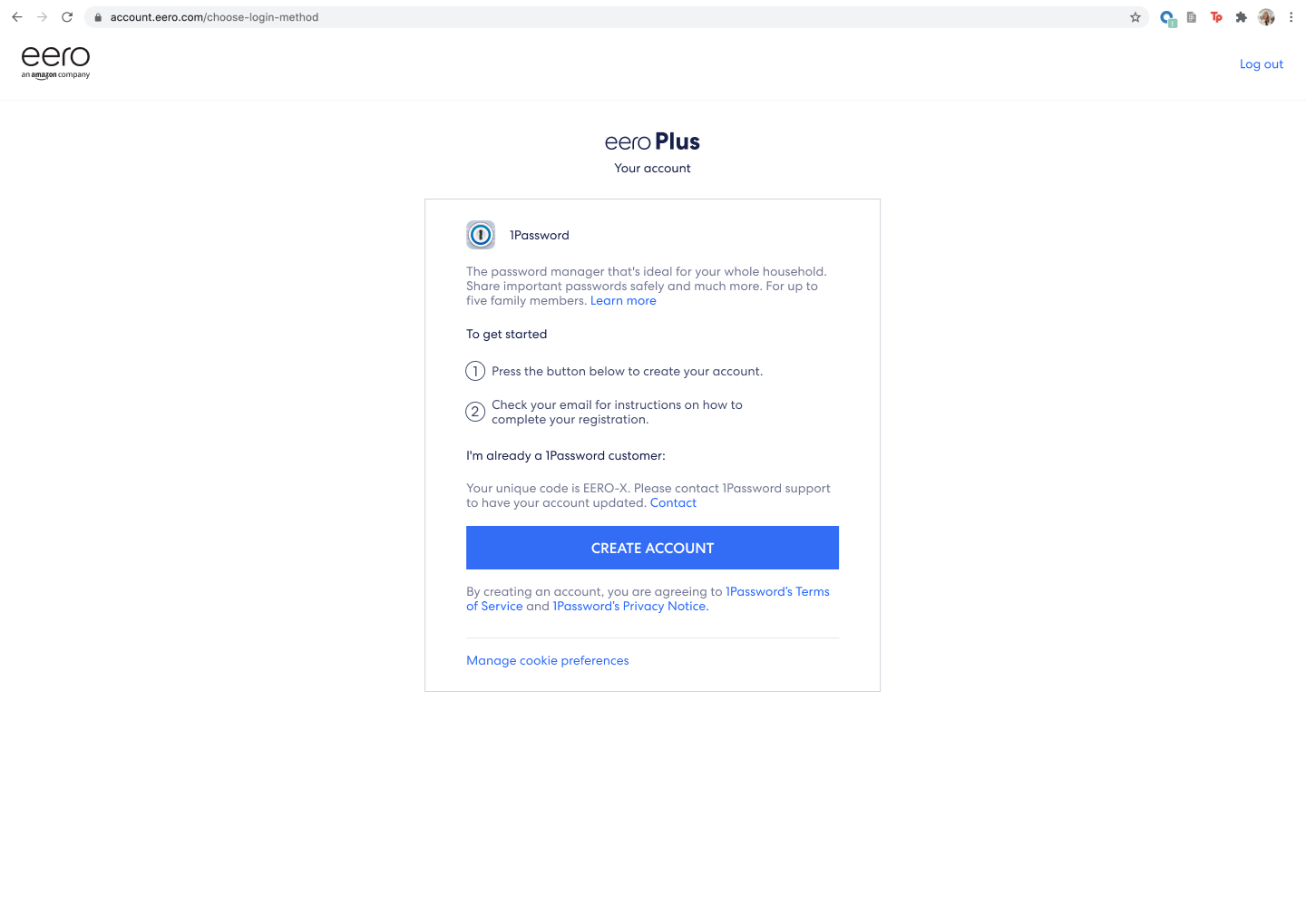 How to sign up in the eero App (already have 1Password):
Open the eero App

Tap Discover then choose eero Plus

Tap on the 1Password icon

Find the unique code (every eero Plus member has a unique code):