1Password is a password manager. Keeping your passwords safe and secure with a password manager is an important practice to ensure your various logins are both easy to access and away from prying eyes. With eero Plus, all members get access to a
1Password Family membership
(up to 5 accounts).
Contents
Requirements:
An eero WiFi system

The eero application

An eero Plus membership
Below are the steps for signing up and activating 1Password for eero Plus members. If you already have 1Password, please follow the second set of instructions.
How to sign up at account.eero.com (new to 1Password):
Navigate to account.eero.com in your favorite browser.

Login using your Phone #, email or your Amazon Account.

Click "Setup 1Password"

Click "Create Account"

An email will be sent to the account holder's inbox from 1Password to

Verify my account

Follow the steps provided by 1Password
How to sign up in the eero App (new to 1Password):
Go to your eero app and tap into the "Discovery" tab.

Tap on "eero Plus"

Tap into the "Password manager" section.

Tap on the "Manage account at 1Password" button

We have reserved an account for you with 1Password, sign up for a free account using whichever email address you'd like.

You are given the option to download an "Emergency Kit" which contains a secret key in case you get locked out of your account.

You are then offered the ability to Invite up to 4 other family members (5 users total).

Your family members will receive an email asking them to sign up for a free account.
How do I link my other 1Password account (Already have 1Password)?
Open the eero app
Tap of Discover -> eero Plus -> Password manager
Tap on Link your other 1Password account
It will open a 1Password mobile web browser
Sign in to your existing 1Password account you want to link

Enter your Email, Secret key and Password (if applicable)

Tap on "Confirm changes"
You are all set!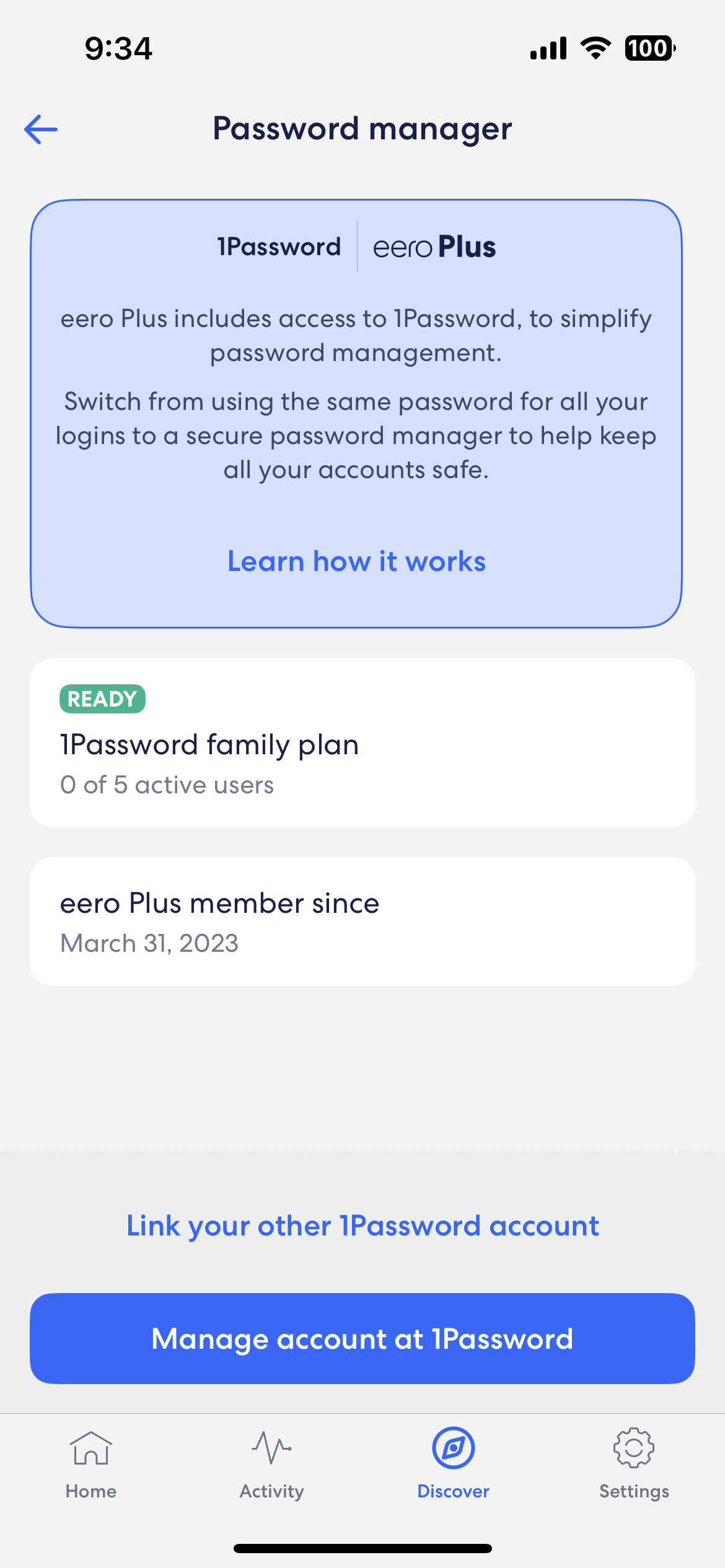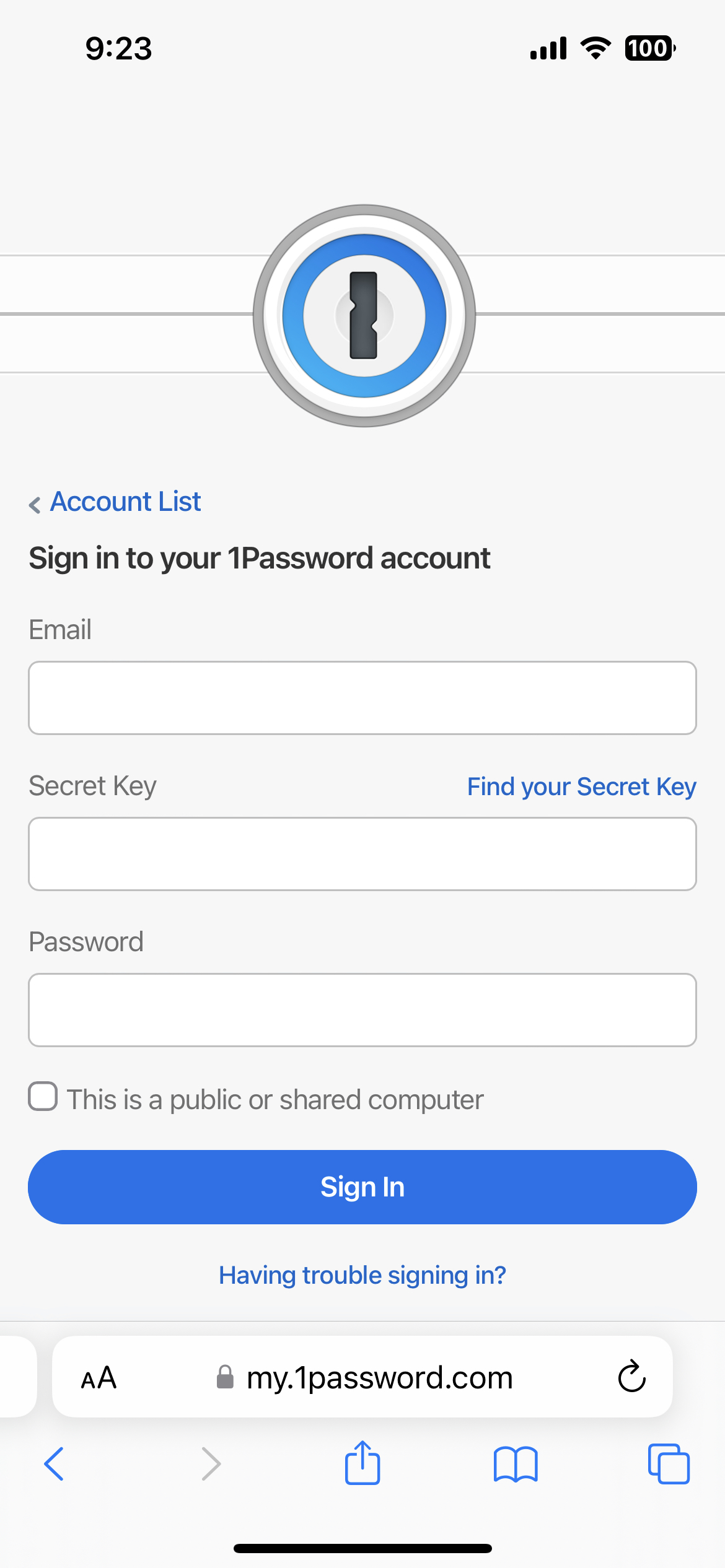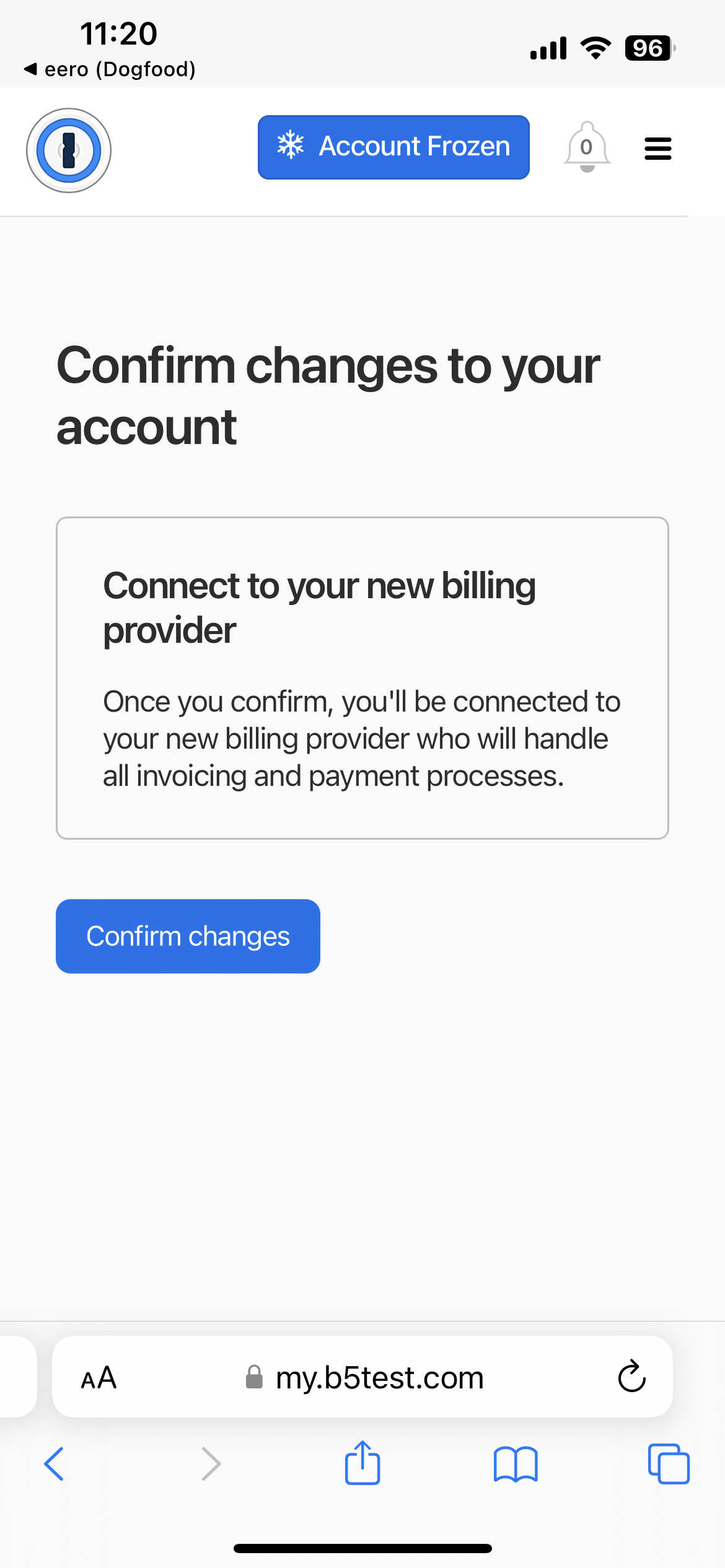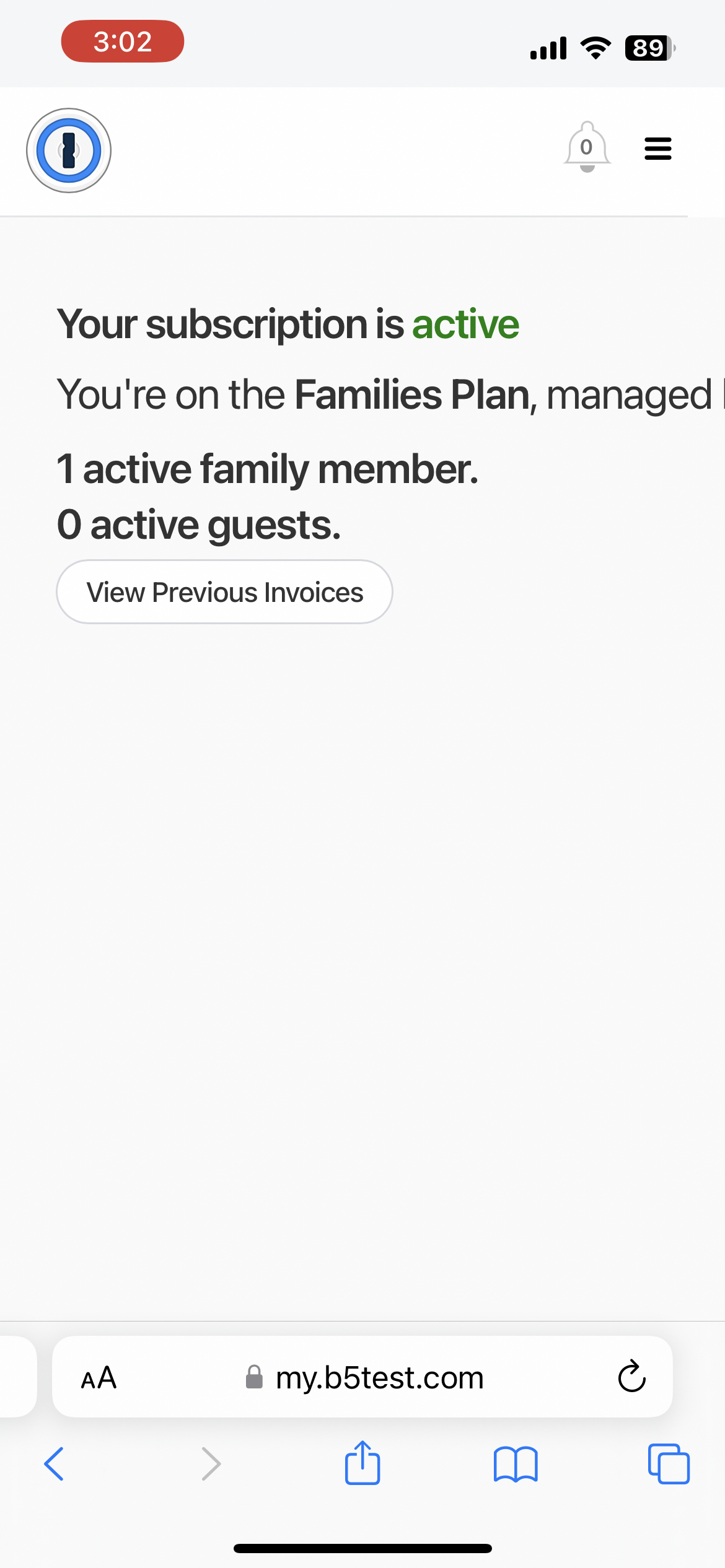 FAQ
Where in the eero app can can I find 1Password?

You can access 1Password through 2 different methods:

Discover -> eero Plus -> Password Manager
Settings -> Account settings -> Password Manager

What if I have trouble linking an existing 1Password account?

What happens if I cancel my eero Plus subscription?

Your 1Password plan will end when your eero Plus subscription ends

What devices are supported?

MacOS 10.15
iOS 15.5+
Windows 10/11
Android 9.0+
Linux
Most popular web browsers.