Every home is unique, and eero was designed to be flexible so that it can be a fit for any home. Generally, we recommend the number of eeros needed based on the number of bedrooms and/or floors in a home.

On our homepage, eero.com, we provide various examples of homes with the number of eeros and location they used. This can be found under the Testimonials section: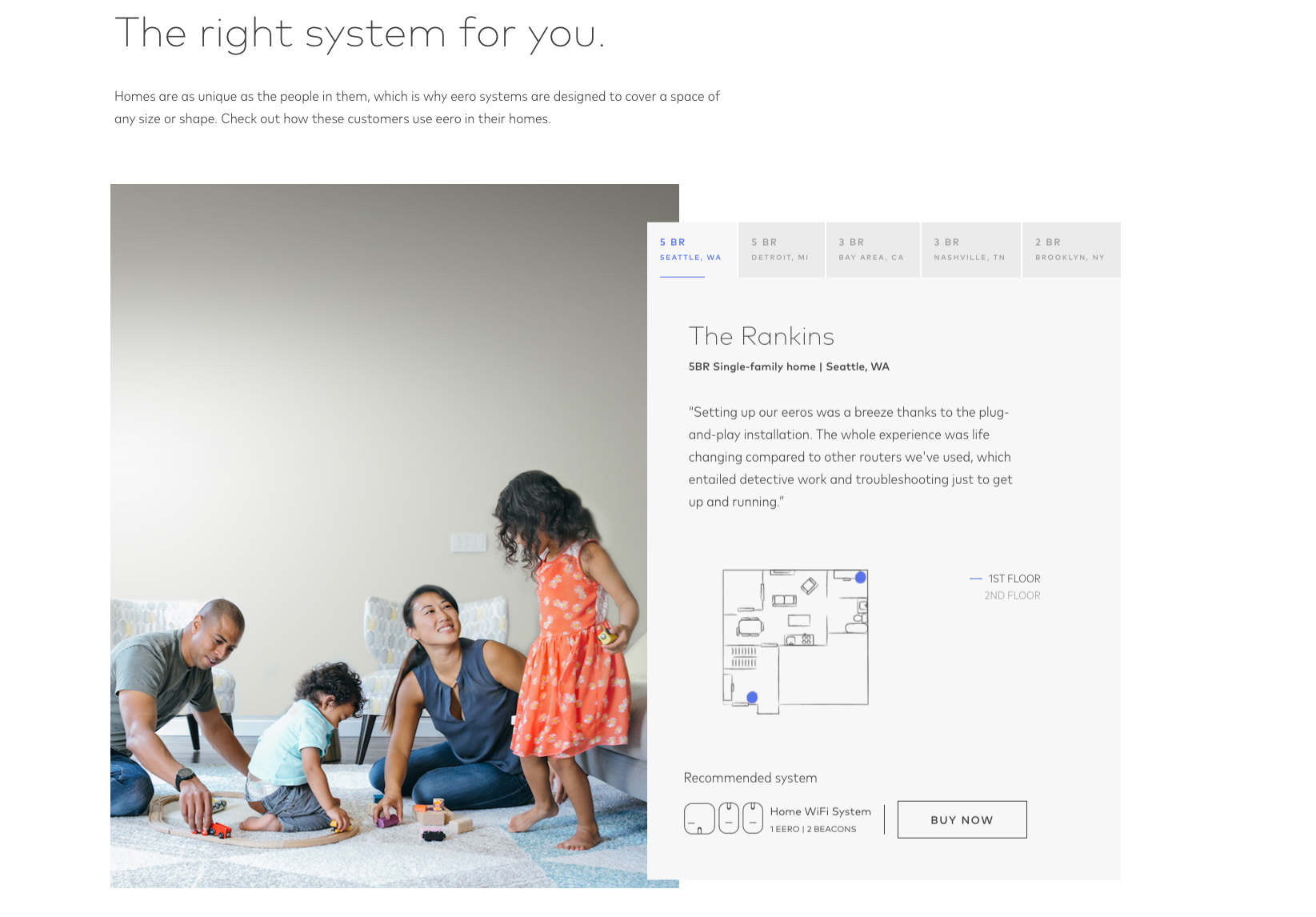 Here are some general recommendations:
Small homes and apartments: Since we recommend 1-2 eeros per floor, in these home settings, a great fit would be our eero and eero Beacon pack. This set includes one eero, which will replace your existing router and connect directly to your modem, and an eero Beacon to be placed at another spot in your home to help blanket your home in fast, reliable WiFi.
Most homes: If you have a home that has two or more floors, you will likely see best results from our eero and two eero Beacons pack. Again, the eero will replace your existing router and connect directly to your modem, while the two eero Beacons can be placed throughout your home to deliver the best-connected home experience.
Larger homes: If you have a larger home, meaning more than three floors, you may benefit most from purchasing a mix of our eero packages. Also, you can buy an additional eero or eero Beacon individually from our online store.
Wired homes: If your home is wired for Ethernet, the best fit is our eero Pro Pack. This set includes three high-powered eeros, each of which features a tri-band radio and two Ethernet ports. The eero Pro Pack is also a great fit if you just really want the ultimate in overall network performance.
If you'd like a more specific recommendation, please get in touch with our team. We're happy to help!