What's a static IP?
An IP address is a number assigned to a particular device so other computers or devices can locate it. Similar to your home address, which enables your friends, family, and the mailman to find you in the real world, your IP address enables your devices to find—and be found by— other devices on the Internet.
Most of the time external IP addresses are automatically assigned by Internet service providers (ISPs), so customers don't have to worry about them. Some ISPs, however, require unique static IP settings to set up a network. If you're unsure whether or not your network requires a static IP, please check with your ISP for details.
Setting up eeros with static IP
When you are setting up your eero network, during the setup flow there will be a prompt on the Gateway eero Setup page titled Unplug modem and old router from power. Tap on different configuration to set up your static IP.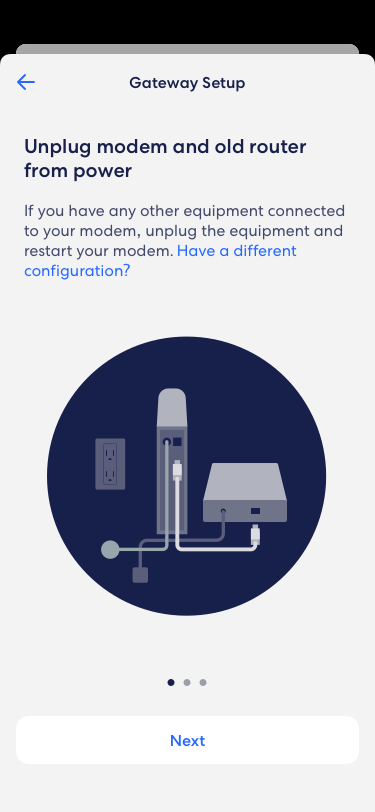 Select "Static IP" from the list of options in the menu that appears, then choose "Select Configuration":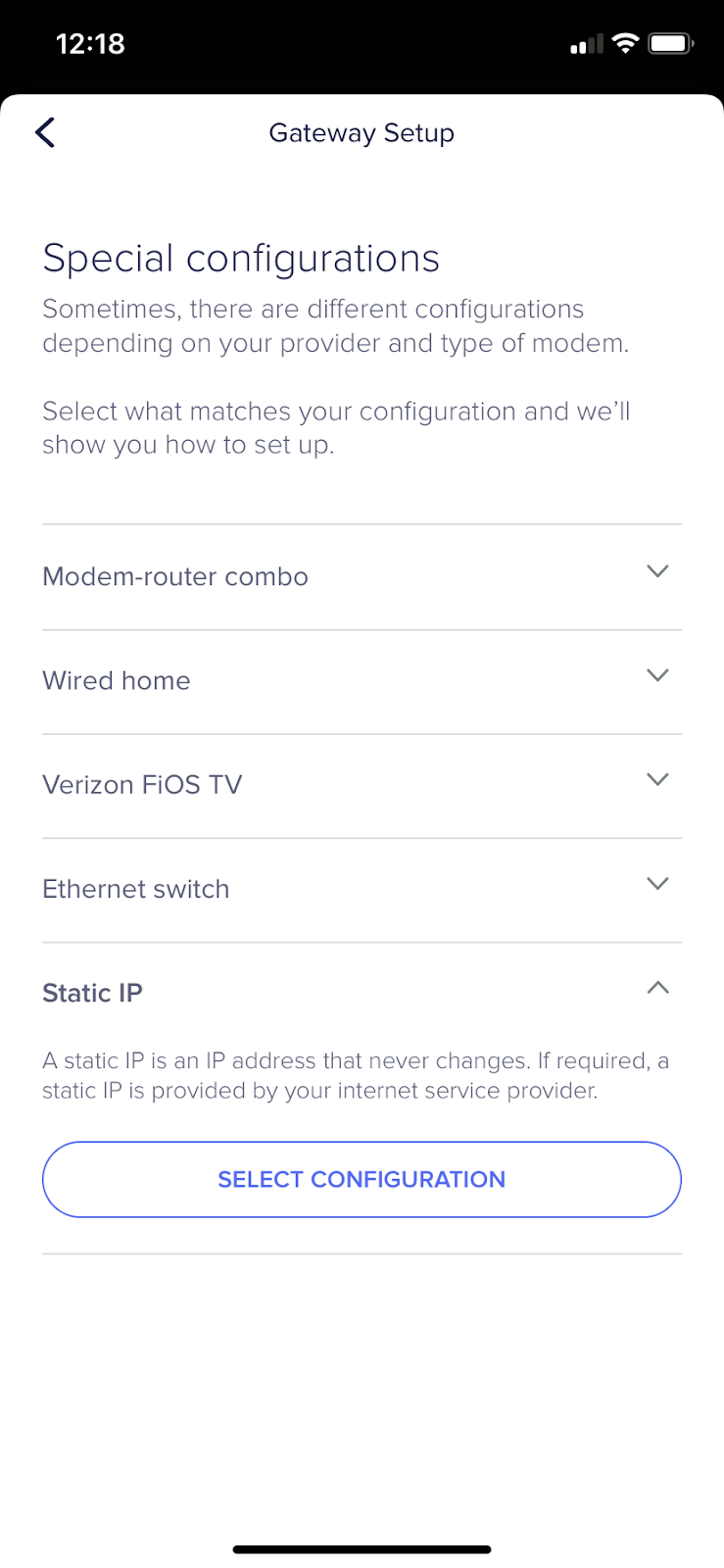 In the fields that pop up, enter the information required for setup, then hit "next" to continue on with the rest of the setup process.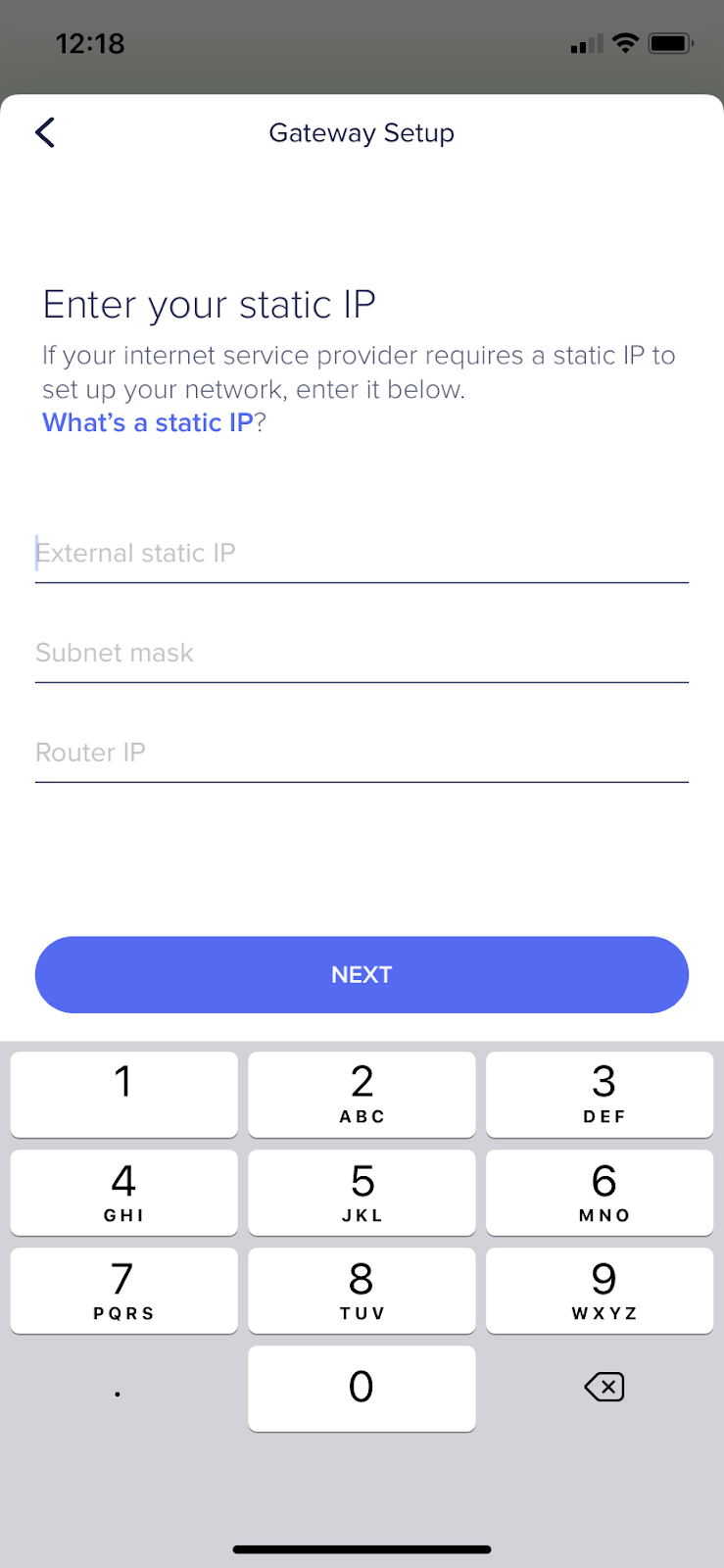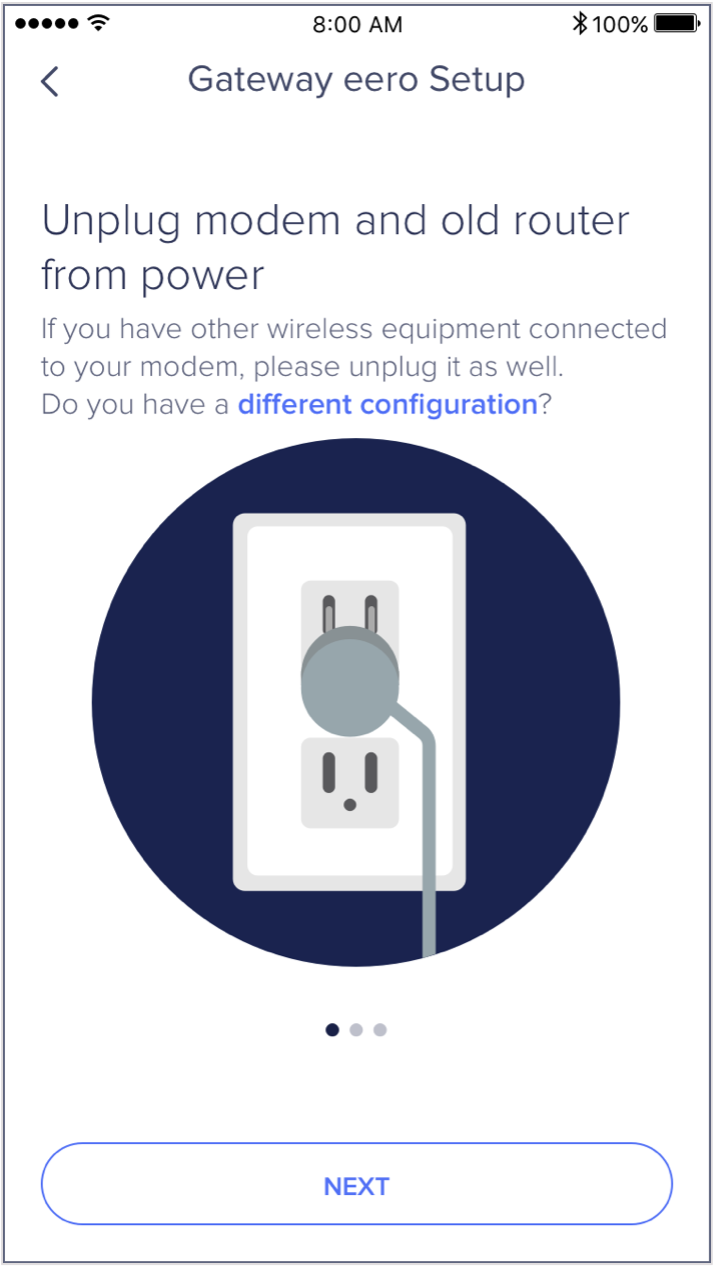 On Android, tap on Static IP and tap Select Configuration. Enter the required fields, and tap Next.
Already have a network?
If you already have an eero network and would like to switch over to a static IP, if you're using the iOS app, take the following steps:
Open the eero app

Select the

Settings

tab

Tap on the

Advanced

tab to open the Advanced Settings menu

In the Advanced Settings menu, select

Internet Connection

Select

Static IP

and fill in the required information

Tap Save in the top right hand corner to save your changes
If you have any other questions about static IP or need any further assistance, feel free to give us a call at 1-877-659-2347 or email us.