eero Labs is our experimental playground to bring forward new networking features and concepts to eero networks. By default, all eero Labs features are turned off, and you can enable and disable them as you wish.
The features found in eero Labs are innovative and experimental. Every feature is tested extensively, but are considered as beta and may still have some room for improvement.
With eero Labs, our team will be pushing forward new features in future app releases. Today, eero customers can enable the following feature:
Smart Queue Management
Smart Queue Management (SQM) provides the ability for all your connected devices to simply and fairly share your network's available bandwidth.
Unlike traditional QoS, which only allows a limited number devices to receive priority of a network's bandwidth, SQM automatically balances bandwidth and latency needs of all devices, making the overall internet experience for all your devices feel snappier at any given moment.
While eero can always handle simultaneous connections, with SQM, performing tasks like backing up large amounts of data won't potentially prevent you from also streaming 4K content, playing online video games, and simply browsing the web.
To enable SQM:
Open the eero app
Tap on the menu button
Tap on Network Settings
Tap on eero Labs
Switch the toggle for Smart Queue Management to on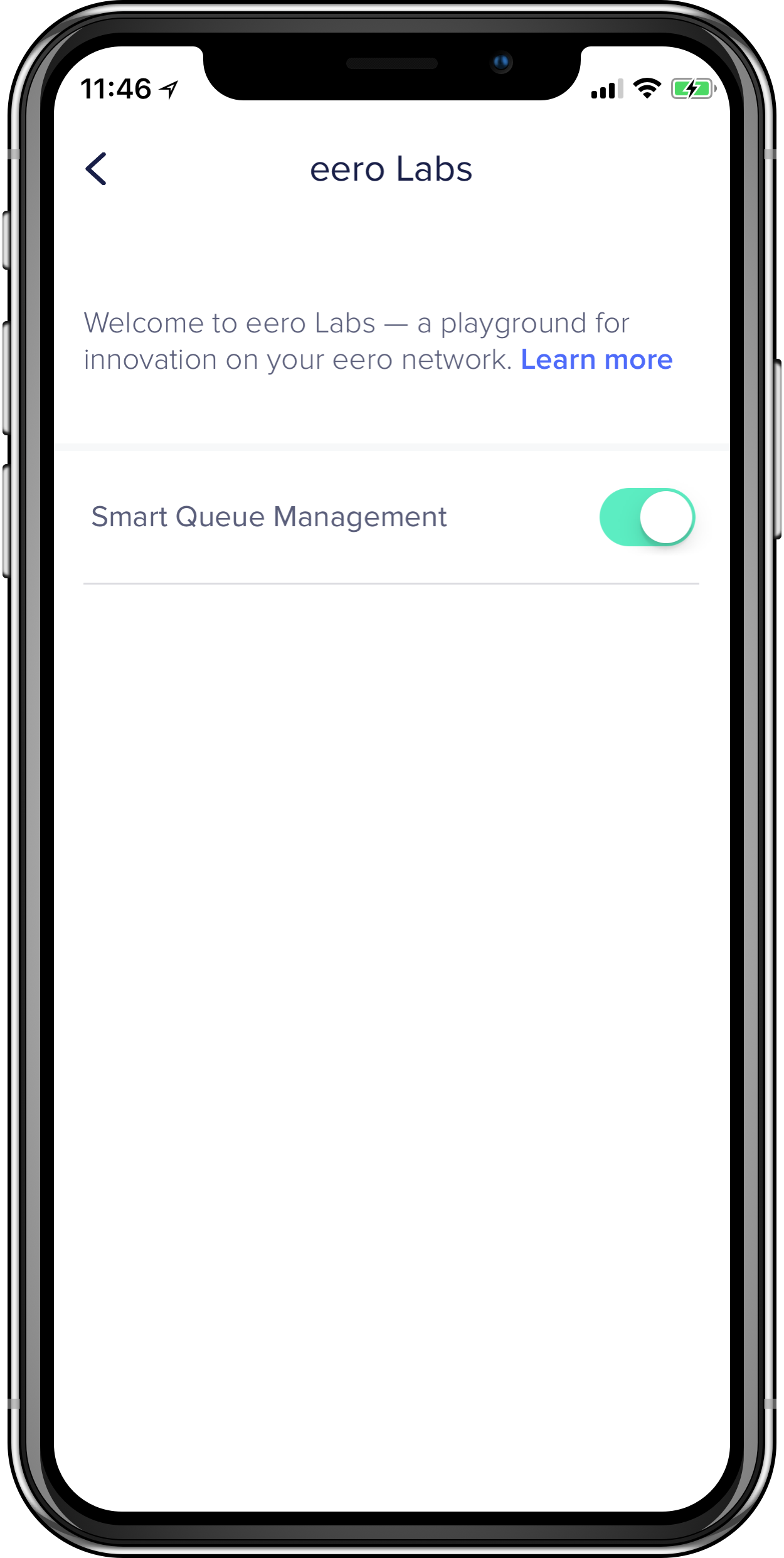 What's next?
We encourage you to visit our community to provide feedback and to suggest other features you'd like to see in the future. With your feedback, we know we can make home WiFi even better.
*eero Labs is not available to networks set in bridge mode.