When we communicate the "network speed" for an eero network, this reflects combined supported speeds across both wired and wireless clients. In the case of eero Pro 6E, customers with a 2.5 Gbps internet service plan can experience network speeds up to 2.3 Gbps, when using both a wired client device connected to the remaining 1 Gb Ethernet port (which supports speeds up to a gigabit), and also wireless client devices connected to their wifi network (the radios on the eero Pro 6E can support up to 1.3 Gbps of speed for those devices).
The below graphic illustrates this network speed concept: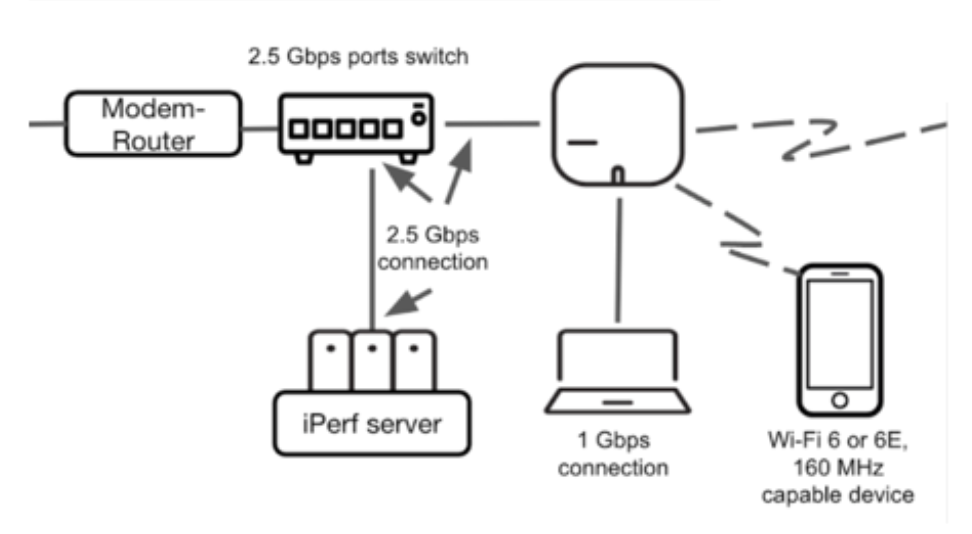 DISCLAIMER: Internet connection speeds and availability depend on your internet service provider; if your internet service provider does not provide you with the maximum supported speed, you will not experience that maximum speed. Maximum network speeds, if applicable, reflect combined supported speeds across wired and wireless clients. Maximum wireless signal rates are derived from IEEE 802.11 standard. Specifications assume wired Ethernet connection; your experienced speed may vary when connected to an eero device that is configured as a wireless extender. Coverage estimates are based on normal use conditions. Actual range and performance can vary, and maximum supported speeds may not be available to all customers, due to factors such as local regulations (including power limits), network configuration, interference, connected devices, device usage, building materials, and obstructions. Specifications are based on use of a Wi-Fi 6 (or for eero Pro 6E in Canada, Wi-Fi 6E) or later generation client device that supports 160 MHz. For more information about eero performance, visit support.eero.com.