The eero app is your gateway to configuring, adjusting, and monitoring your eero network, but in this connected world full of usernames and passwords, we wanted to take a simpler approach. In order to access the eero app, rather than setting a username and password, you need only to log in with one of two credentials: either cell phone number or personal email address. From there, you'll receive a one-time-use code to allow you access to the app – no password memorization required!
Your Default Credential
If you've followed these steps to set up your eero network, then by now you will already have one credential verified as a required part of registration (most likely your cell phone number). This one credential is all you'll need to continue accessing the eero app and monitoring your network, but we recommend taking a moment to verify your secondary credential, which in most cases is an email address. 
Why verify?
You may change your number when you switch mobile carriers, or maybe you just can't remember the password for your old email inbox – whatever the situation, it's not unheard of for one credential to change in your life, and having a second key to unlock the door, so to speak, can make your experience with eero that much smoother. Verification takes just a minute, and follows a very similar path to the actions you took when setting up your network, and the steps you take every time you log into the app itself.
What you see in the app
If you're using the iOS version of the app, you can find your account information by opening the Settings tab and tapping on Account. You should see a screen similar to this:
If you notice that either the phone or email address is not verified, you should see a notification asking you to verify the account information. By tapping on the information in question, you'll be able to send a verification code to the phone number or email address, so please ensure the accuracy of the information before proceeding.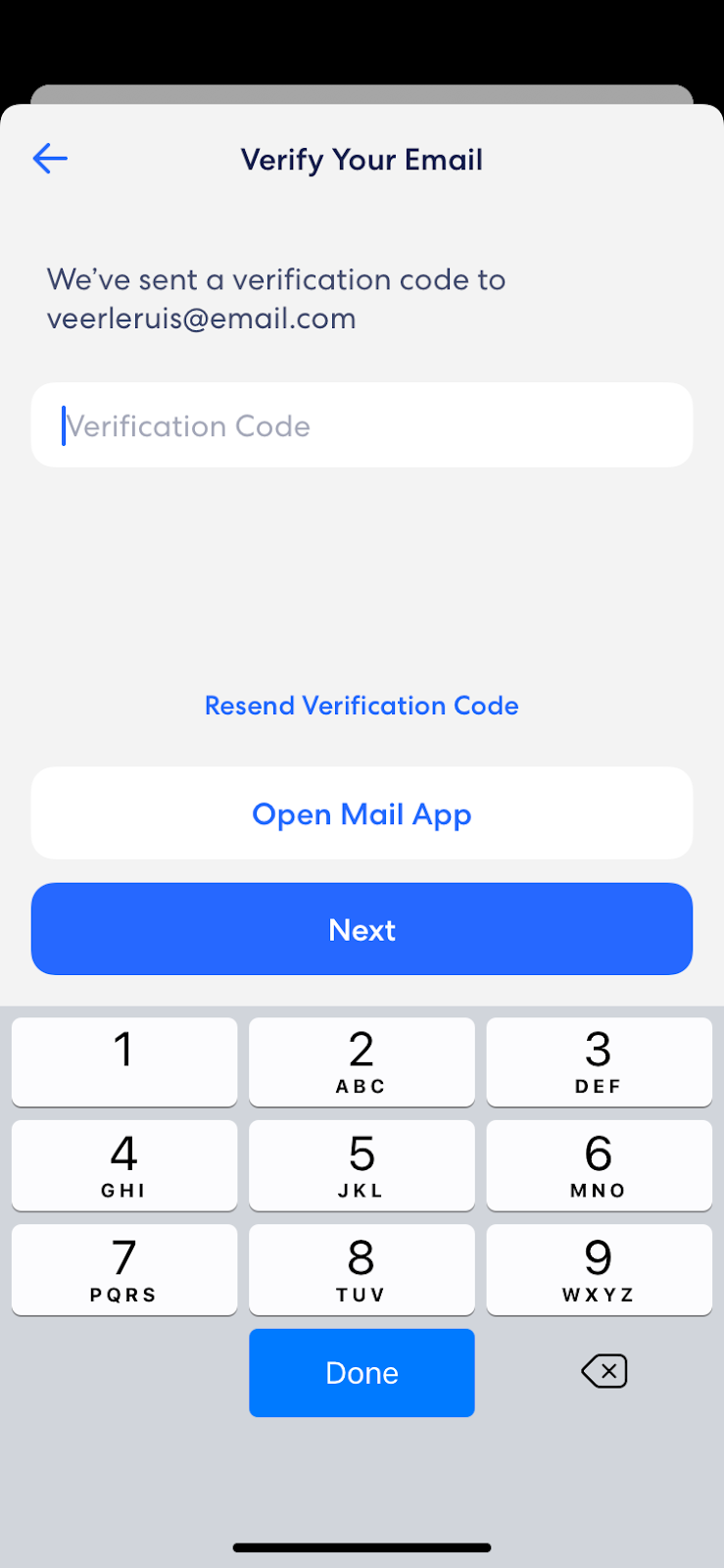 When you've received the verification code, enter it into the field, hit next, and you should be all set!
If you're using the Android version of the app, the first time you open the "Account" menu in the eero app after setting up your eero network, you'll see a screen that looks very much like this: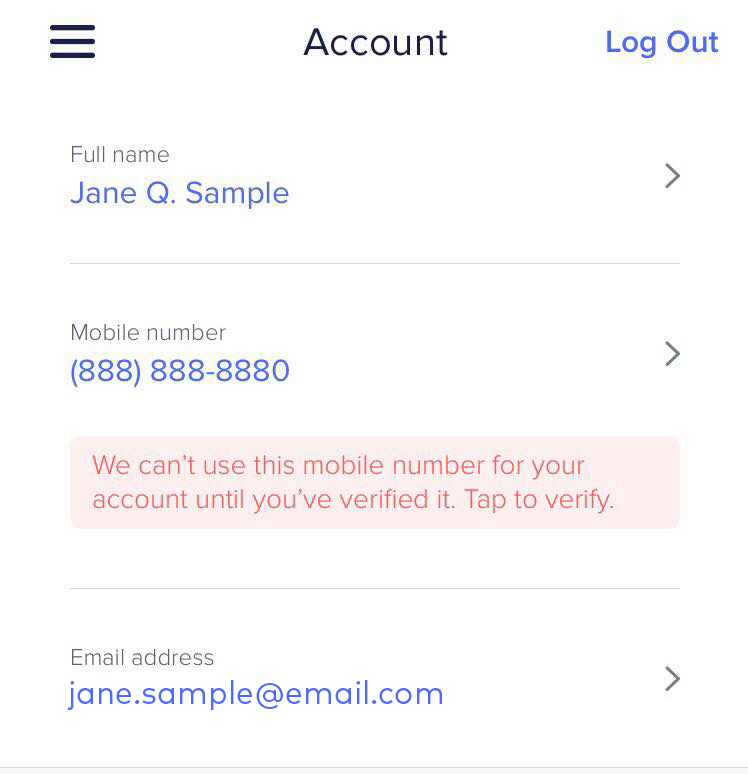 In this situation, the email address on the account has already been verified during network setup – now all that remains is to verify a cell number.
By tapping on the number, you will see a screen that asks to confirm that the cell number is accurate. At this stage, please ensure the number you have provided is the one you'd like to use for verification.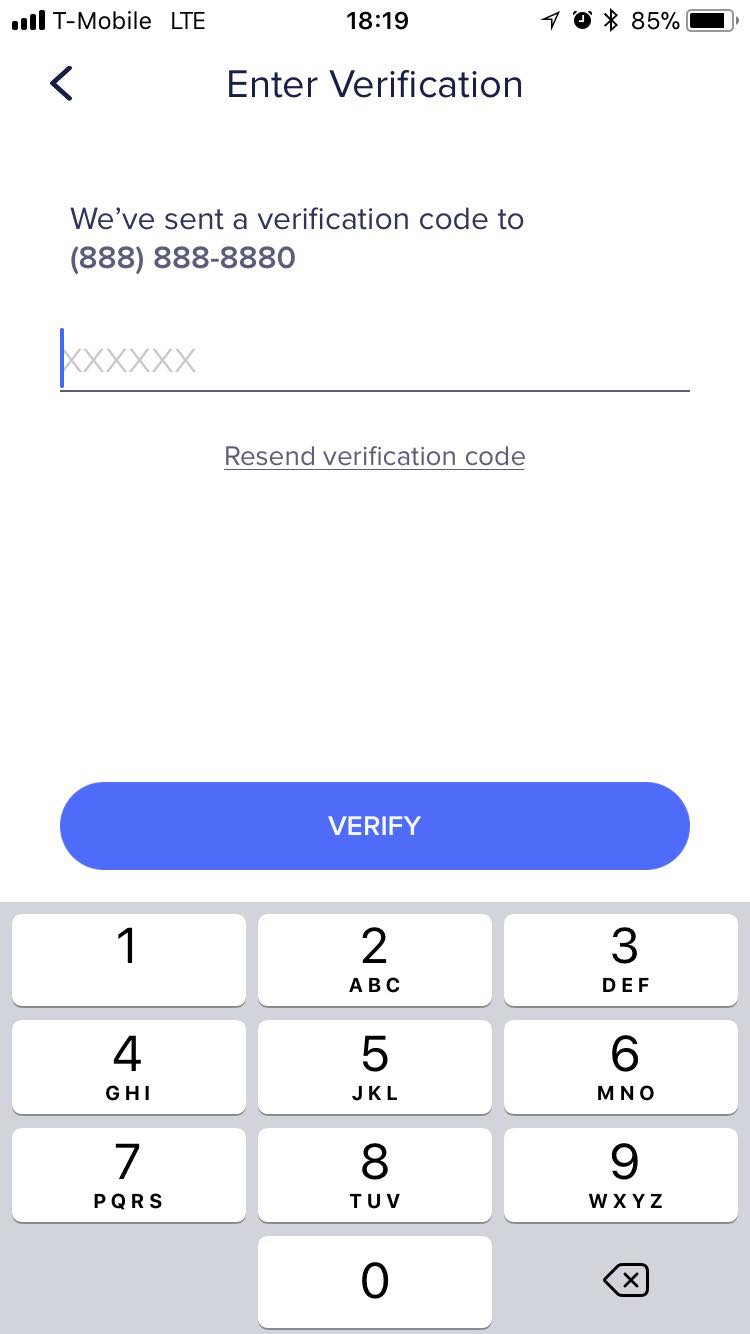 Once you receive a text message with the 6-digit code, return to the app to complete the verification process!
A quick note on codes
It's not unusual for a brief delay to happen when waiting for your verification code, depending on your cell provider or email domain host. If you don't receive a code right away, don't worry – it will likely arrive for you within a minute or two. If there's a significantly longer wait, please make sure that your device has a strong WiFi or cellular signal, and tap the "Resend verification code" button. If you continue to experience delays or do not receive a verification code, please reach out to eero Support at (877) 659-2347 for assistance!